Gardens Of Killearn Schools
The Gardens Of Killearn is served by the following Leon County Schools:
In this report, we will look at long-term average home price trends, value trends, and size trends of homes sold in the, as well as all closed home sales going back to 1991.
For the three real estate graphs found below, you will find the number of closed home sales for each year (green columns, measured on the left vertical axis), and an important real estate statistic shown in red (measured on the right vertical axis).
It is important to note that the narrative contained below is for sales through December for all previous years but through September in 2022. The graphs and the closed sales table will be continuously updated in the future (meaning bookmark this page if you always want to know the current status of homes in the Gardens of Killearn).
The Gardens of Killearn Home Prices
Soaring home prices in the Gardens of Killearn have slowed, but still significantly higher than last year.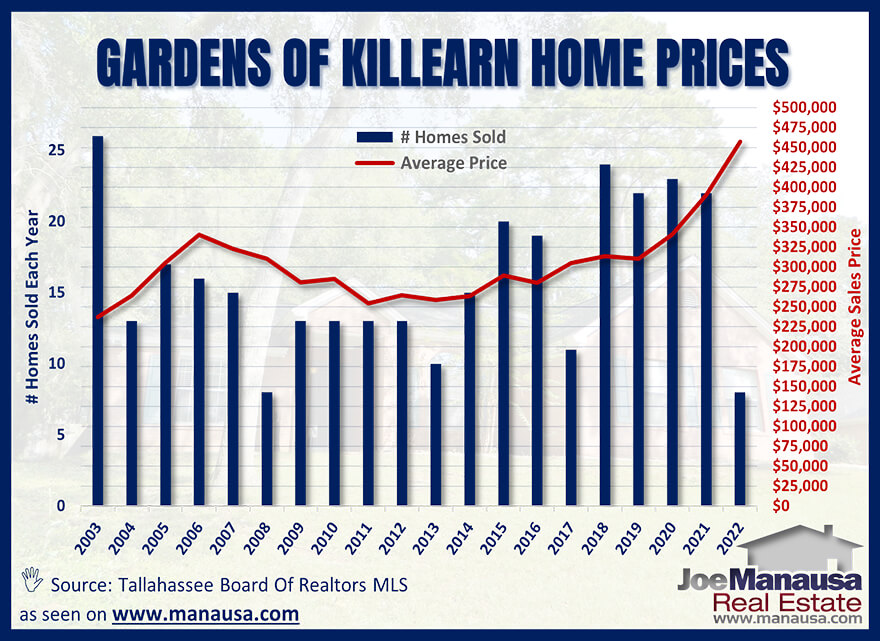 The average price of a home sold in the Gardens Of Killearn In 2022 is $457K, a gain of 17% over last year but lower than we reported in June.
Home sales activity in the Gardens of Killearn is very good. Currently, there are four homes for sale in the Gardens of Killearn, and two are under contract with buyers.
The Gardens of Killearn Home Values
The average value of the homes sold in the Gardens of Killearn in 2022 has risen more than 21% in 2022, despite falling slightly from a high set in June.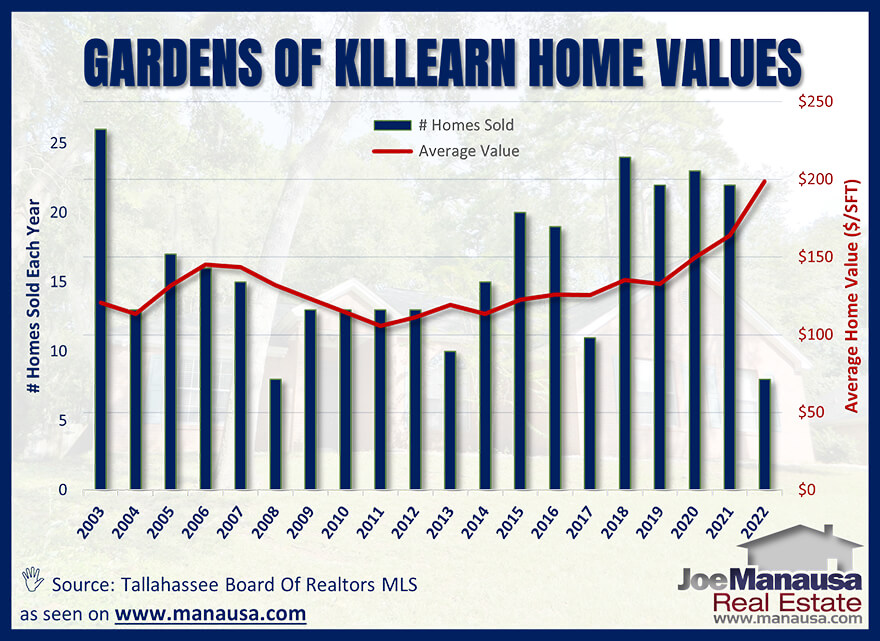 The average home value in the Gardens of Killearn is $199 per square foot, down 3% since June.